K-12 Connections to CalREN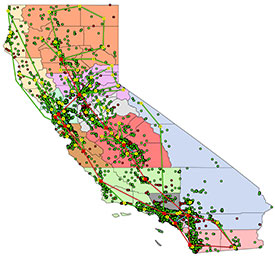 K12HSN administers K-12's participation in the California Research and Education Network (CalREN). 

CalREN is the high-speed, high-bandwidth statewide network of 14 Hub Sites and circuits linking to 72 K-12 Node Sites, 11 UC Node Sites, 24 CSU Node Sites, 111 community college Node Sites, as well as 6 Node Sites serving the three participating private universities.
Click here to download a detailed Connectivity Map PDF

Click here to view the Benefits of Connecting to the CalREN Infrastructure PDF, 318 KB
 

CalREN is managed and operated by the Corporation for Education Networking Initiatives in California (CENIC). 
Learn more about CENIC at www.cenic.org  

CalREN is also linked to the national Internet2 network forming an advanced state and national "Intranet" for educational use. 
Learn more about Internet2 at www.internet2.edu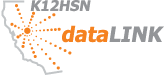 Network and Internet services to the 72 K-12 Node Sites are extended to 81% (7,646) of schools, 87% (863) of school districts, and 100% (58) of county offices of education in California, which provide connectivity to over 5 million students. Visit dataLINK for more connectivity data.